I remember watching the VMAs in 2020. There was a lot of pressure because it was one of the first award shows since the pandemic. Everyone was wearing funky masks that matched their red carpet look, many artists didn't even attend, and there was no audience. You could feel that some pieces were missing.
With 2020 behind us and fewer restrictions in place, the VMAs really brought it this year. They had every artist you could imagine, and who better to host the show than Doja Cat?
Lil Nas X, Olivia Rodrigo, and Justin Bieber racked in the nominations, each taking home the big three awards. Justin Bieber won Artist of the Year, Lil Nas X won Video of the Year for "MONTERO", and Olivia Rodrigo won Best New Artist. We love the representation in the music industry!
They also brought some of the most amazing performances in VMA history. Rodrigo performed her hit song "good 4 u". She recently hosted a prom for the release of her album "SOUR", and she stuck to that theme with her performance. At the end of the song, she hit the camera with her microphone, shattering the glass. It was iconic.
Lil Nas X performed "INDUSTRY BABY" and "MONTERO" back to back. Jack Harlow came out to rap his bridge of the duo's song in an all-leather matching set, which was probably my favorite part. Lil Nas X then starts his performance of "MONTERO" by ripping off his pants and dancing with his ensemble.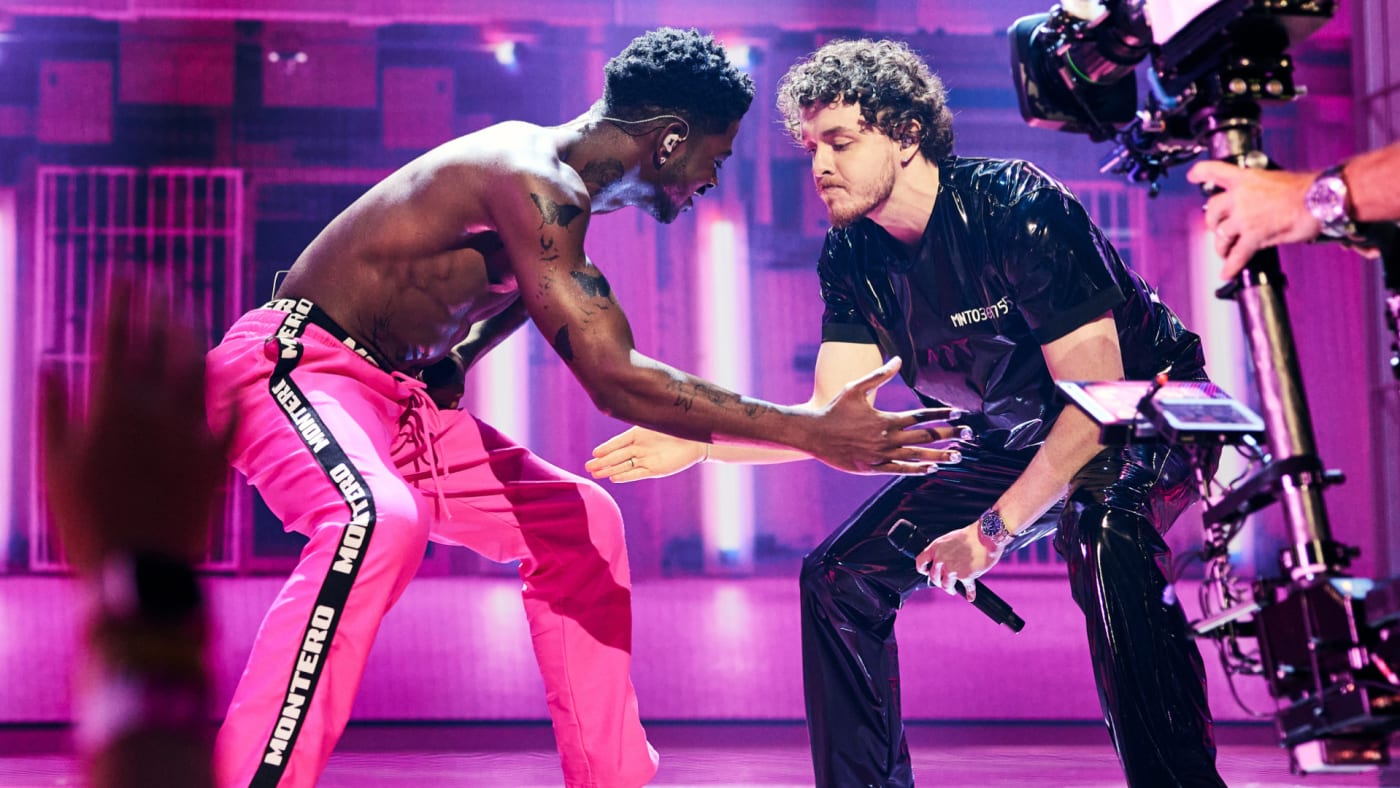 We can't talk about the VMAs without talking about Doja Cat's outlandish outfits and amazing performance. I wonder where she got her fit inspo from. How could she even walk in those bird shoes?
Doja performed a medley of "Been Like This" and "You Right", along with a whole dance routine. Her ability to sing and do a whole dance at the same time is insane and admirable.
The artist I was looking forward to seeing perform was Olivia for sure. She made her rise to fame during COVID times and had only a few live performances under her belt. Now that they're coming back, she's booked and busy. Next up: a world tour. Catch me getting tickets to see her!
Who was your favorite VMA performance?